Comprehensive temperature and humidity monitoring of WiFi Weather Station Projection Clock
The WiFi Weather Station Projection Clock monitors the temperature and humidity of 4 places around the house in real time, helping you maintain a comfortable and healthy living environment. Spread 3 remotes within 200 ft of indoor weather station, such as kitchen, room, yard, greenhouse, etc. It is easy to monitor temperature and humidity inside and outside.
WiFi Weather Station Projection Clock calculates weather forecast for about the next 12 hours based on tracking specific weather-related variables, including changes in temperature, humidity and barometric pressure to generate an accuracy personalized forecast for your location
WunderStation and Phone Apps
The WunderStation iPad app brings real-time data from over 37,000 personal weather stations that make up our unique network of weather enthusiasts.
Other apps include Weather Underground for iPhone and Android, and WunderMap for IPhone, Android and iPad. All of the data can be viewed and analyzed through any computer web browser.
Other Services
Send real time data to WeatherCloud Website. Weathercloud makes managing your device not only easy, but fun. Access the app from your computer, tablet or smartphone and enjoy the same user experience across all devices.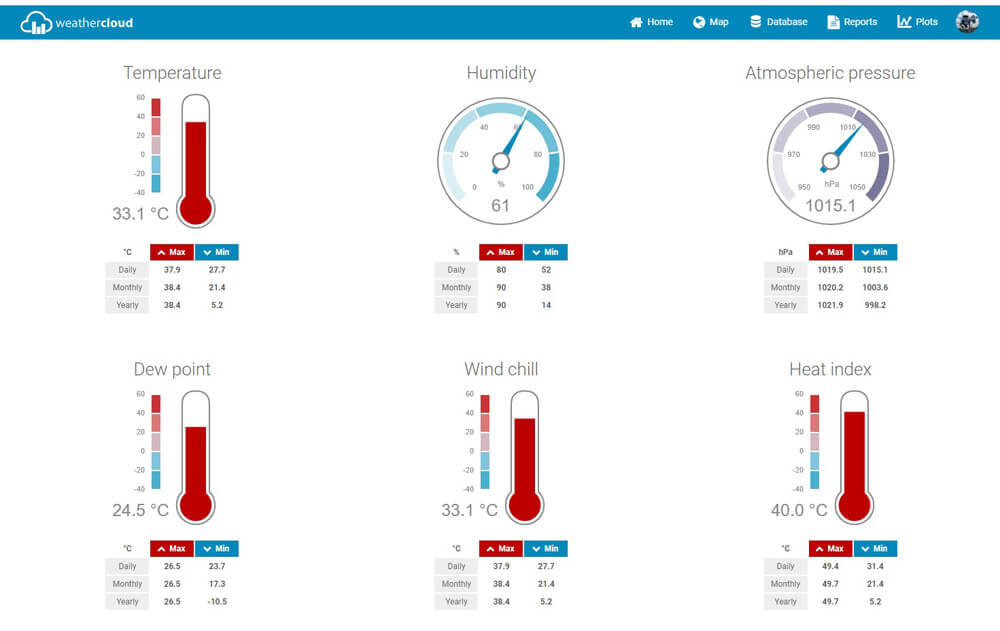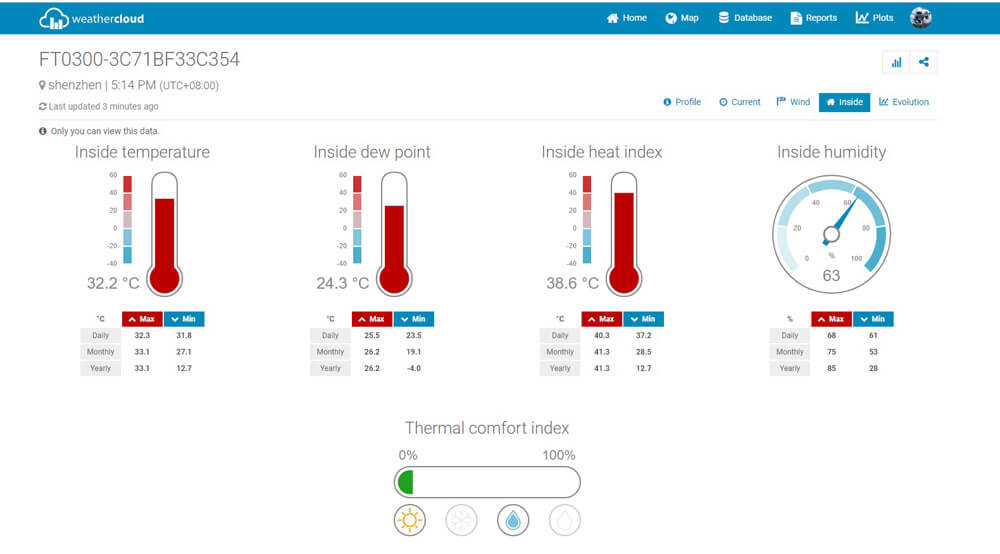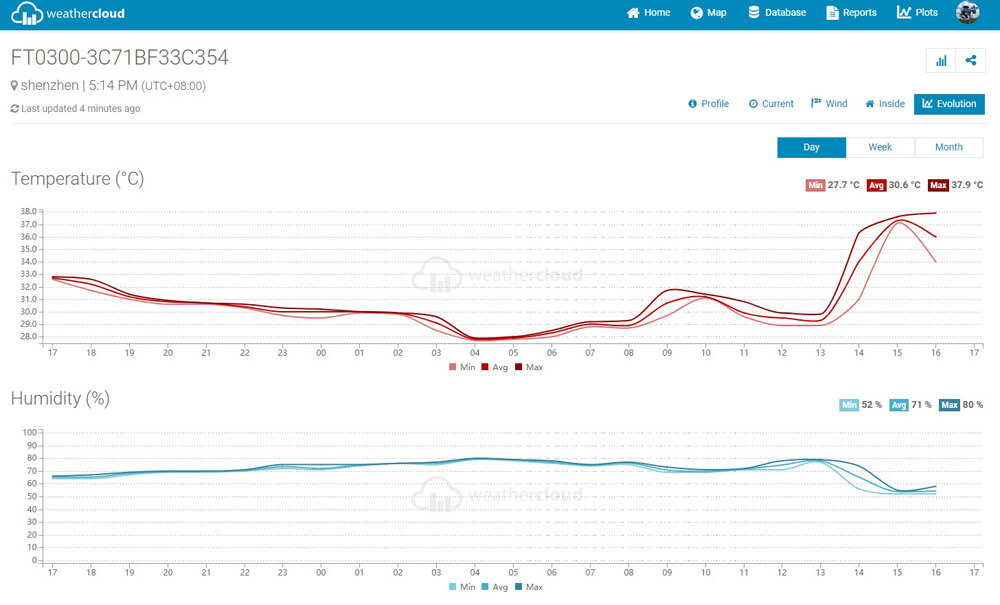 Feature:
1. Indoor temperature (ºF or ºC) and humidity
2. Outdoor temperature and humidity in 3 locations
3. Outdoor(CH 1,2,3) and indoor temperature/humidity HI/LOW alarm
4. Min/Max records of temperature and humidity
5. Weather forecast
6. Alarm clock and calendar
7. Projection clcok
8.Free Standing or hanging
9. Wifi connection
10. Upload weather data to www.wunderground.com and www.weatherclould.net
Specification:
Indoor temperature range :0~60ºC
Outdoor temperature range:-40~60ºC
Temperature accuracy:±1ºC
Humidity range:10%~99%
Humidity accuracy:±5%
Transmission frequency:433MHZ
Transmission range:100meter(300feet) in open area
Transmission interval: 60 seconds
Power consumption:
Receiver:3XAAA 1.5V LR6 Alkaline batteries
Remote sensor:2XAAA 1.5V LR6 Alkaline or lithium batteries
Battery life: Minimum 12 months for transmitter
Dimensions(HXWXD):
Receiver:165X114*76mm
Transmitter:68X50*20mm